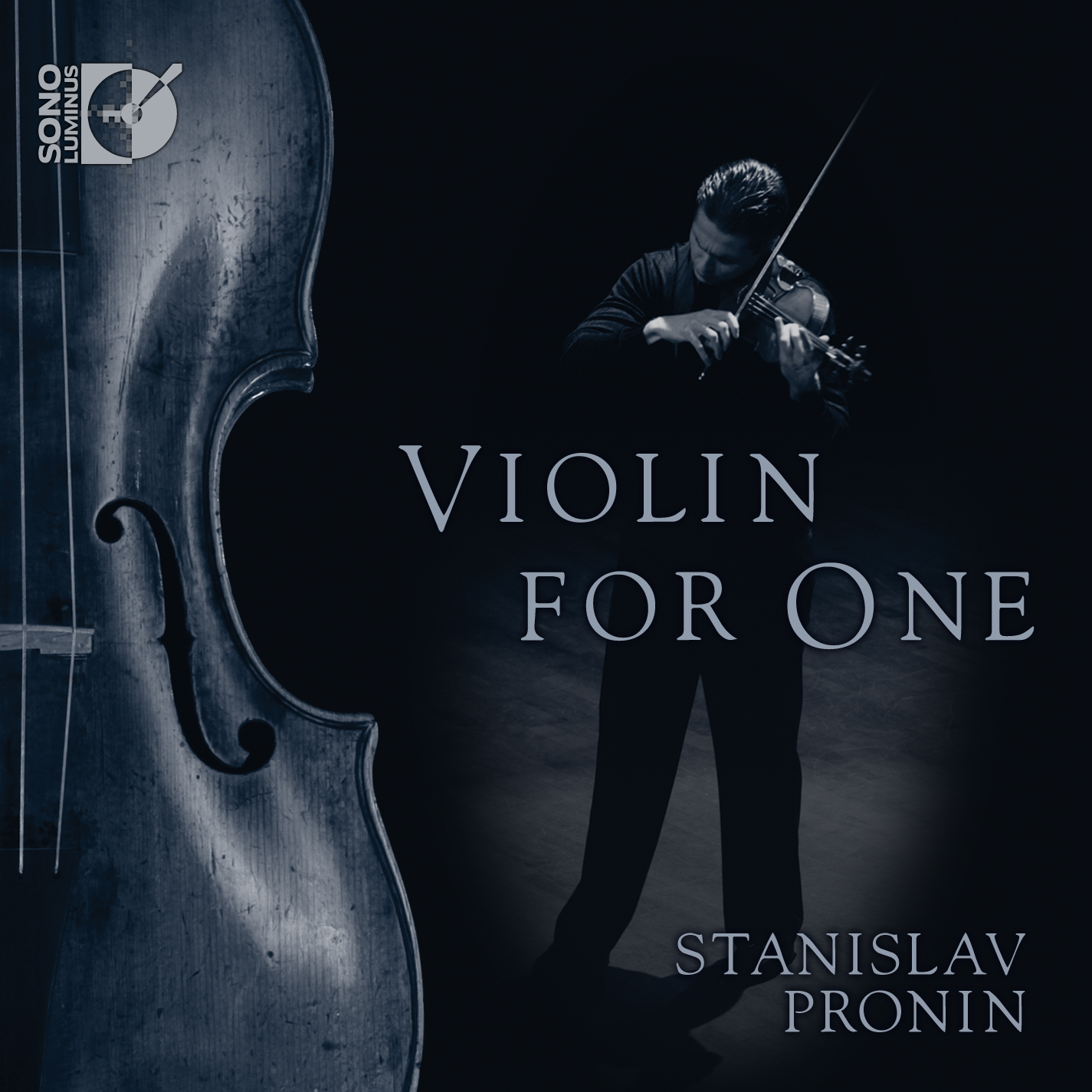 Violin for One
Artist: Stanislav Pronin
Composers: Nathan Milstein, Johann Sebastian Bach, Alfred Schnittke, Eugéne Ysaÿe, Sergei Prokofiev
Format: 1 CD
DSL-92139
Enjoy the intimacy and virtuosity of the debut recording by Russian violinist Stanislav (Stass) Pronin. This engaging new release of solo violin works truly exposes the world to this exciting new talent. Pronin also exhibits his concentration and prowess by performing both parts on the Prokofiev Sonata for Two Violins.
Despite his young age, Stanislav Pronin has already established himself as one of the most brilliant violinists of his generation. Born in Moscow, Mr. Pronin can trace his musical lineage to the great school of Odessa trained violinists. His first teacher was his grandfather, Veniamin Pronin, who was a professor of violin at the Odessa Conservatory and a pupil of the renowned pedagogue Pyotr Stoliarsky, teacher of David Oistrakh and Nathan Milstein. Among his grandfather's close friends and colleagues were violinist Leonid Kogan, pianist Emil Gilels and the great Russian composer Dmitry Shostakovich.
Mr. Pronin maintains a busy performance and recording schedule. His performances range from solos with orchestras to solo and chamber recitals worldwide. He has performed in many music festivals and concert venues, including Carnegie Hall and the Miller Theatre in New York City, Dekelboum Hall in Washington, D.C., the National Arts Centre in Ottawa, Canada, Rathaussaal Forchheim in Nuremberg, Germany, the Perlman Theatre in Philadelphia and many others. He has frequently performed on television and radio in the United States, Canada, Europe and Israel, including live broadcasts of the Interlochen Public Radio Station and the WFMT Chicago Classical Radio station. He has performed under the baton of many eminent conductors such as Herbert Blomstedt, Ronald Zollman, Sigiswald Kuijken, John Adams and Leonard Slatkin. Mr. Pronin is also an avid chamber musician, and has engaged in chamber music with internationally-renowned musicians such as Jaime Laredo, James Campbell, Mark Kaplan, Orion String Quartet, Victor Danchenko, Anton Nel, Julian Milkis, Emille Naoumoff and Lera Auerbach.
Mr. Pronin is the recipient of multiple awards from the American String Teachers Association, America-Israel Cultural Foundation, Canada Council for the Arts and Classical Artists Development Foundation. He performs on a Nicola Bergonzi violin from 1785, and the ex-Ysaÿe, ex-Flesch Voirin bow, generously on loan from a private sponsor from Michigan.
Track List
[1] Paganiniana (1946/54) — Nathan Milstein (1903-1992)
[2] Ciaccona, from Partita No.2 in D minor, BWV 1004 (1720) — Johann Sebastian Bach (1685-1750)
[3] A Paganini (1982) — Alfred Schnittke (1934-1998)
[4] Sonata No. 3 in D minor (A Georges Enescu) (Ballade), Op.27, No.3 (1923) — Eugéne Ysaÿe (1858-1931)

Sonata for Two Violins in C Major, Op.56 (1932)— Sergei Prokofiev (1891-1953)
[5] I. Andante cantabile
[6] II. Allegro
[7] III. Commodo (quasi Allegretto)
[8] IV. Allegro con brio
Total time: 57:23
Release date: August 2011
UPC: 053479213921