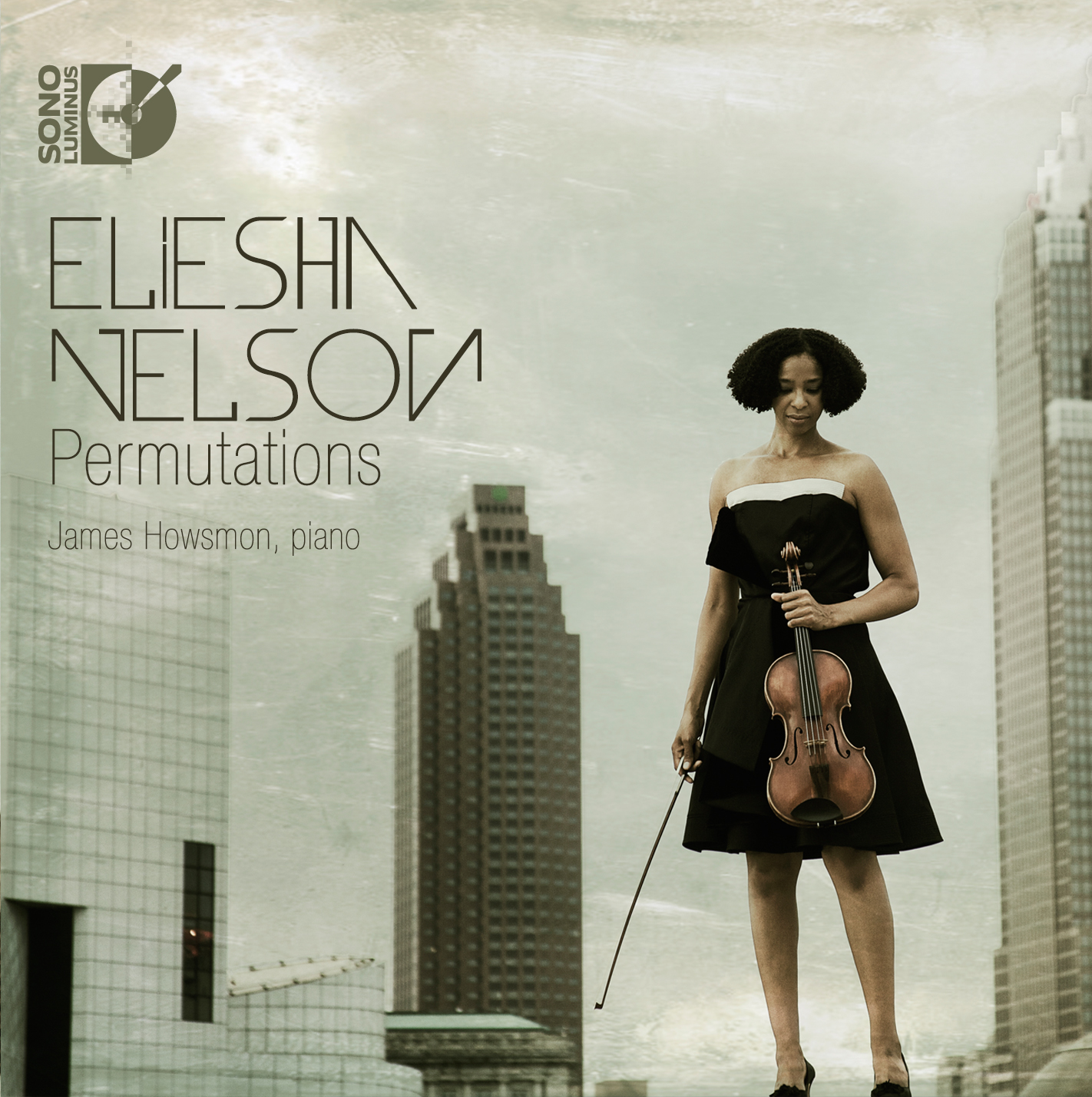 Permutations
Artist: Eliesha Nelson
Composers: Nikolai Kapustin, John McLaughlin Williams, Ross Lee Finney, Jeffrey Mumford, George Walker
Format: 1 CD + 1 Pure Audio Blu-ray
DSL-92186
sale
This album is comprised of five virtuosic viola pieces that explore some of the many varied aspects of American music. The five composers on this recording have all created technically challenging works of strikingly disparate character. All of the composers are American with one exception; Russian Nikolai Kapustin, included because he incorporates American jazz elements in his music. In the last twenty years technology has made the world a smaller place in the sense that ideas and art forms can be exchanged much more easily across cultures. It is interesting to observe the manner in which facets of American music have been incorporated into other musical traditions and compare that with the myriad ways these ideas are understood in the United States. The other composers featured are: GRAMMY® award-winning conductor, composer, pianist and violinist, John McLaughlin Williams, who has always had an affinity for American music and is the conductor on several recordings for the "American Classics" series under the Naxos label. Williams also collaborated on Eliesha's first album, Quincy Porter: Complete Viola Works (DSL-90911). American composer and concert pianist George Walker, who like pianists Nikolai Medtner, Sergei Rachmaninoff, and York Bowen, is one of the rare successful performers who is also known for the rigor of his compositions. Walker has written an autobiography describing his intense musical training, the barriers he faced as an African-American concert pianist, and how he managed to rise above it all to have a prolific and successful musical career. Composer Ross Lee Finney wrote his second viola sonata in 1953 (revised 1955) which makes it the earliest piece on this recording. It implements the 12- tone technique (serialism), a compositional tool from the 20th century created by Arnold Schoenberg, who was a member of the Second Viennese School. Finally, Washington, DC based composer Jeffery Mumford's piece, "Wending," is a musical portrait and celebration of the phenomenal and visionary talents of violist Wendy Richman. Much of the basic harmonic material is based on the letters of her name (i.e., wEnDy riCHmAn).
GRAMMY® nominated violist Eliesha Nelson has a passion for performing and promoting music of neglected composers who have created masterworks for the viola. She has been critically acclaimed in international publications for her outstanding interpretive abilities.
Her 2009 debut recording, Quincy Porter: Complete Viola Works (DSL-90911), received nominations in four GRAMMY® categories in 2010, and won for "Best Engineered Album, Classical." She followed this album with her second record Russian Viola Sonatas (DSL-92136) with pianist Glen Inanga.
Track List
Nikolai Kapustin
Sonata for Viola and Piano, Op. 69
1. I. Allegro 7:53
2. II. Largo 4:56
3. III. Vivace 4:04
John McLaughlin Williams
Two Pieces for Solo Viola
4. I. Sarabande 2:02
5. II. Toccata 3:34
Ross Lee Finney
Second Sonata for Viola and Piano
6. I. Andante teneramente; Allegro animato 6:30
7. II. Permutations 2:54
8. III. Largo teneramente 3:17
9. IV. Allegro con moto; Misterioso 6:10
Jeffrey Mumford
10. Wending 7:58
George Walker
Sonata for Viola and Piano
11. I. 5:19
12. II. 9:02
Total time: 63:39
Release date: February 24, 2015
UPC: 053479218629
Quotes & Reviews
The pieces are well-played, and well-recorded…The dynamic range is very good, just what you would expect from the high bit rate these works were captured with. This is an appealing disc release… fine playing, fresh contemporary music and good sound add up to a fine listening experience.
Nelson proves she is more than capable of flawlessly executing these technically challenging works, while bringing to light many gems that expand the viola repertoire.
Whether or not Nelson and pianist James Howsmon receive new Grammy attention remains to be seen. Judging by their performances here, however, they certainly deserve it.