Jean-Marie Leclair: The Complete Sonatas for Two Violins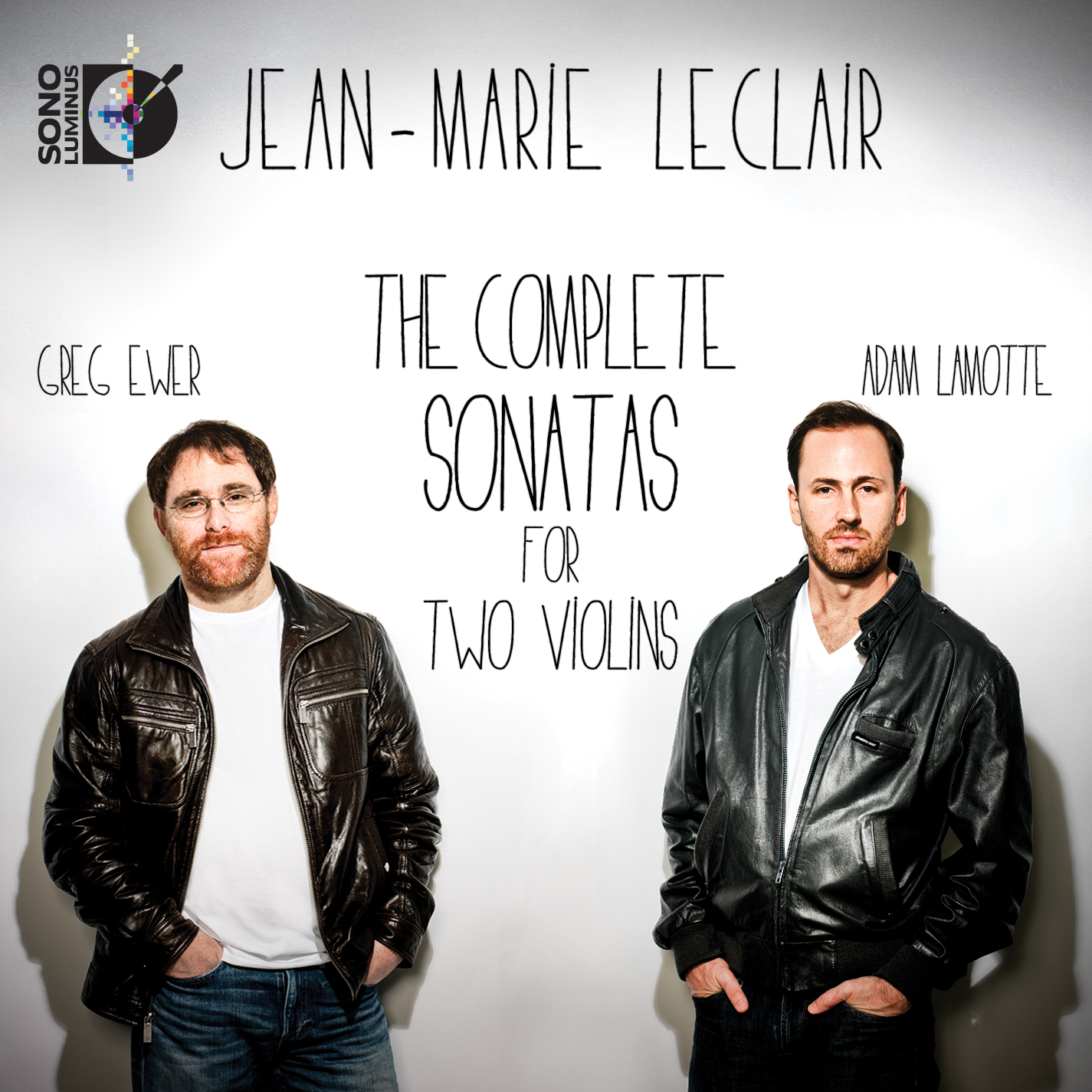 Jean-Marie Leclair: The Complete Sonatas for Two Violins
Artists: Greg Ewer, Adam Lamotte
Composer: Jean-Marie Leclair
Format: 2 CDs + 1 Pure Audio Blu-ray
DSL-92176
sold out
With its newest release, Sono Luminus offers an example of the best of what happens when important repertoire, inspired performance, and beautiful instruments meet cutting-edge technology. For the first time as one complete set and in high-definition on Pure Audio Blu-ray: Jean-Marie LeClair's Complete Sonatas for Two Violins.
Leclair's contribution to music history cannot be overstated. His innovation as a composer revolutionized the French school of violin playing and his playing helped to raise the standard of playing in France immeasurably. By weaving together elements of Italian and French music, he created an entirely new compositional style. His duos influenced later composers such as Mozart, de Beriot, Viotti, and closer to our own time, Bartok and Berio.
Greg Ewer and Adam Lamotte currently hail from the Pacific Northwest. Greg is well known to audiences for his regular appearances with the Oregon Symphony, Portland Baroque Orchestra, Third Angle New Music Ensemble and PinkMartini. He is also the founder and artistic director of 45th Parallel. He holds faculty positions at Reed College and Lewis & Clark College.
Adam Lamotte has appeared as soloist, concertmaster, and conductor of numerous orchestras throughout the country, including the Northwest Sinfonietta in Seattle, String Orchestra of the Rockies, Astoria Festival Orchestra, Portland Baroque Orchestra, and the Maggini String Orchestra in Houston. He is the founder of The Orchestra, a conductorless ensemble which creates "tapestry" programs, combining drastically different pieces into a single concert experience. His is the Artistic Director of the Montana Baroque Festival.
This product comes in a high-resolution Pure Audio Blu-ray/2 CD package. Pure Audio Blu-ray offers screen-less navigation, high resolution stereo and surround sound mixes, as well as digital copies via mShuttle. Performed on period instruments, the album is sure to be a perfect addition to the collections of audiophiles, early music lovers, and violin lovers.
Track List
CD 1
Six Sonatas for Two Violins, Op. 3
1-3. Sonata 1 in G Major 7:41
4-6. Sonata 2 in A Major 7:17
7-9. Sonata 3 in C Major 11:16
10-12. Sonata 4 in F Major 10:04
13-15. Sonata 5 in E minor 7:33
16-19. Sonata 6 in D Major 9:43
DISC 2
Six Sonatas for Two Violins, Op. 12
1-3 *(20-22). Sonata 1 in B minor 9:20
4-7 *(23-26). Sonata 2 in E Major 15:11
8-11 *(27-30). Sonata 3 in D Major 10:21
12-15 *(31-34). Sonata 4 in A Major 13:17
16-18 *(35-37). Sonata 5 in G minor 10:17
19-22 *(38-41). Sonata 6 in B Flat Major 12:13
*(Blu-Ray Tracks)
Total time: 123:51
Release date: March 2014
UPC: 053479217622