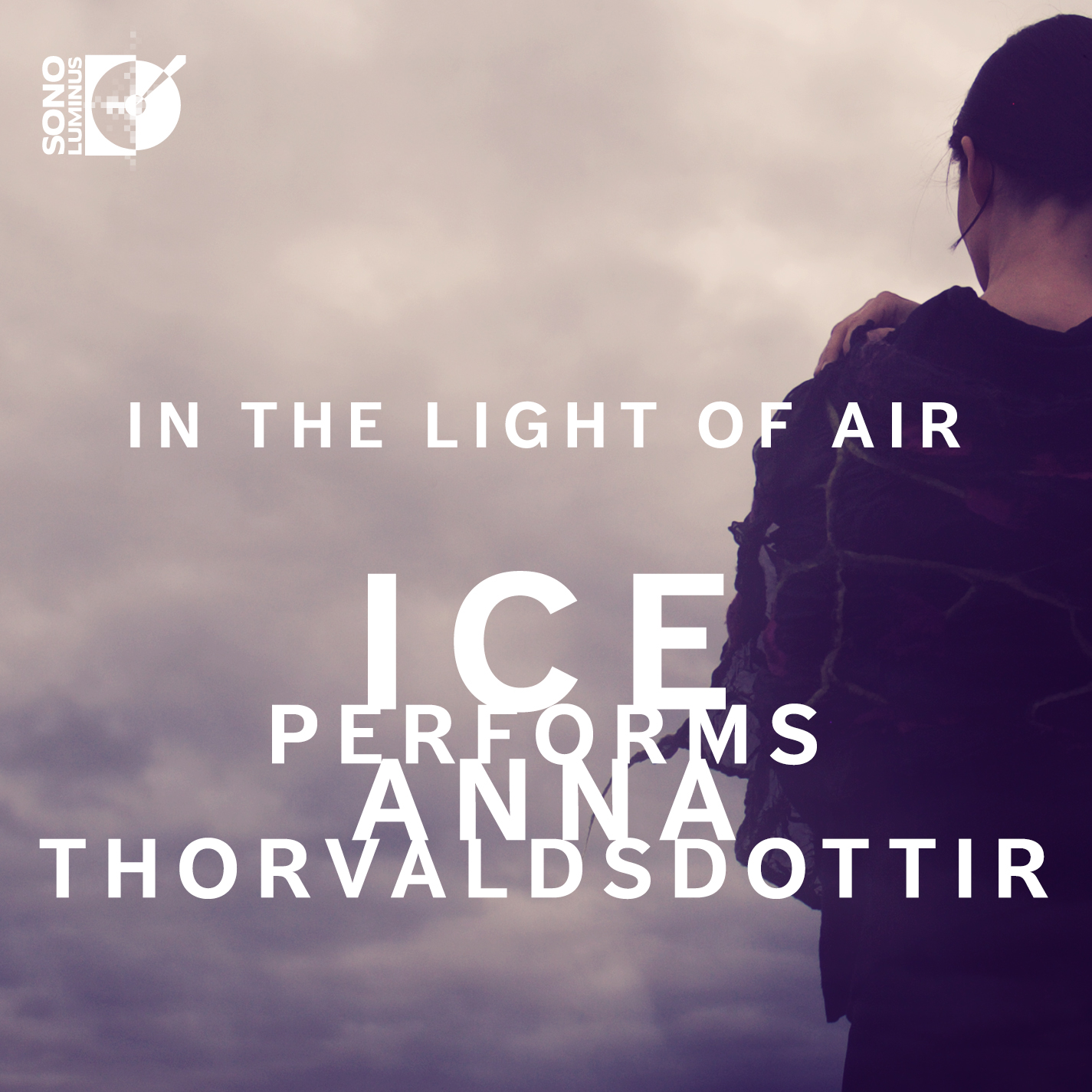 In the Light of Air
Artist: International Contemporary Ensemble
Composer: Anna Thorvaldsdottír
Format: 1 CD + 1 Pure Audio Blu-ray
DSL-92192
sale
In the Light of Air is a tetralogy of works by Icelandic composer Anna Thorvaldsdottír that together form a unified structure, written for viola, cello, harp, piano, percussion & electronics. The four main movements are titled Luminance, Serenity, Existence and Remembrance, and are connected by transitions to form a seamless flow throughout the work. The work also has a Prologue and an Epilogue. The work streams from one movement to the next through a flowing texture of sound materials and harmonies. The music material is constructed with a focus on subtle nuances and poetic textures that form lyrical gestures throughout the work. Melodies are generated just as much by sounds, gestures and nuances as by pitched lyrical material. For the work, Anna designed an installation of metallic ornaments that are used in a solo in the percussion part in Remembrance. The ornaments, called Klakabönd in Icelandic (which translates as "a bind of ice"), are created by Svana Jósepsdóttir. Parts of Remembrance insisted on echoing the melody of a song that Anna's husband – Hrafn – wrote and dedicated to her in 2000. "In the Light of Air" was written for the International Contemporary Ensemble (ICE) in 2013/2014 as part of their ICElab. "Transitions," the final piece, was written for Michael Nicolas in 2014. The theme of the work is 'man & machine', and is represented in that the cellist becomes both in the piece—man & machine. Man indicates expression and emotion, and machine indicates maximal technical accuracy, a somewhat stricter approach to the music. These two approaches transition from one to another throughout the work.
Track List
In the Light of Air
1. Luminance 7:49
2. Serenity 9:48
3. Existence 3:37
4. Remembrance 15:56
5. Transitions 10:41
Total time: 47:51
Release date: August 18, 2015
UPC: 053479219220
Quotes & Reviews
Anna Thorvaldsdottir has given us considerable beauty and great depth in this program. She is a special creative force and one most definitely to watch in the contemporary music world going forward.
Indeed, the music is endowed with spatial qualities that are probably best appreciated by listening to the Blu-ray version of the recording (included in the album) that supports a Surround Sound system. Nevertheless, those more interested in the music, rather than the technology, can still appreciate the distinctive features of Thorvaldsdottir's rhetorical skills. Indeed, those skills may be appreciated even more through the solo cello composition, which explores the relationship between man and machine through techniques that include using the cello for percussive, as well as bowed, styles of performance. The overall result is that both compositions make for highly rewarding listening experiences.
This is a wonderfully cohesive work that is full of colours and textures…. Anna Þorvaldsdóttir's is not to be confused with minimalism. She brings so much more to her slowly unfolding canvasses. My download shows a very fine recording with great detail.
… In the Light of Air might seem like another "soundscape" to the casual ear… That's only a superficial point of entry with Thorvaldsdóttir. If these are soundscapes they're filled with surprises that question clichés. The pregnant repetition of notes, eerie glides along the strings, the harp's piquant fall: they all become strangely, even disturbingly, alluring, their gathered patterns distilling an unusual blend of calm and unease: Thorvaldsdóttir awakens slumbering mysteries.
Overall, In the Light of Air is a moving musical experience and one that should be heard in concert halls, therapy sessions and classical new music festivals.
Anna Thorvaldsdottir's music seems to come from a close communion with nature…
…the scoring (viola, cello, piano, harp, and percussion) is so fresh and inventive…